We strive to be good stewards, working to keep administrative costs low so that every dollar given can make its greatest impact in the community and the children we serve.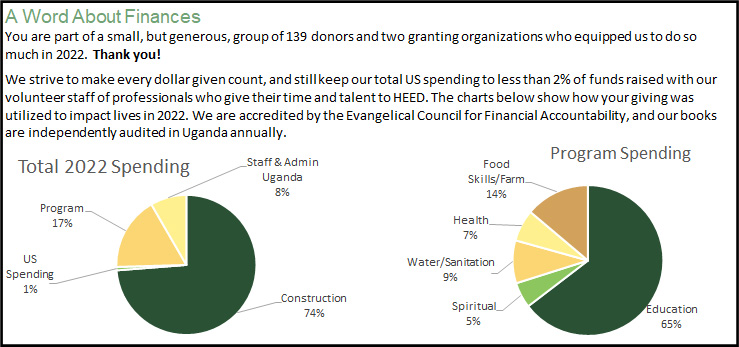 Washington State Secretary of State Website Information for HEED Uganda: Heed Uganda
Investor Reports
Financial Documents
By Laws
HEED Uganda has an all-volunteer staff in the US, and we consistently send 98% of funds raised to Uganda for programs that improve lives. Our accounts in Uganda are independently audited annually.
HEED Uganda is a registered 501(c)(3) tax exempt, charitable organization. All donations are tax deductible to the full extent permitted by law. Annual giving statements are mailed in January of each year.
EIN # 26-0557559
HEED Uganda is accredited ECFA and adheres to ECFA's Seven Standards of Responsible Stewardship™